Acheron: The mythical river of Epirus
The river of sorrows; the gate of the Underworld; the last path human souls follow…the waters of Acheron are full of mythological references. A tragic one is Orpheus's hopeless attempt to take back from the malicious gods of the dark his beloved wife Eurydice and bring her back again to the land of light.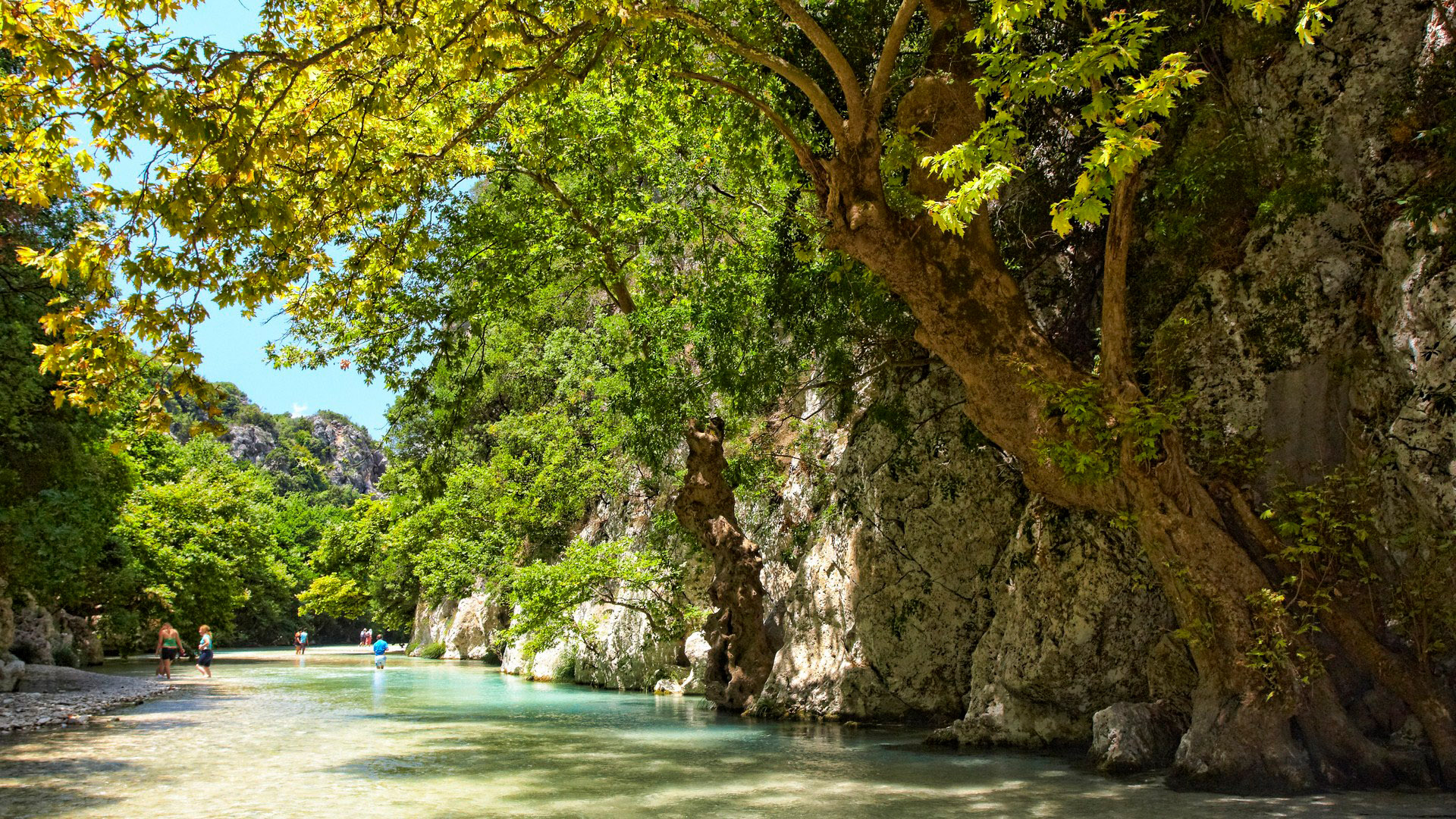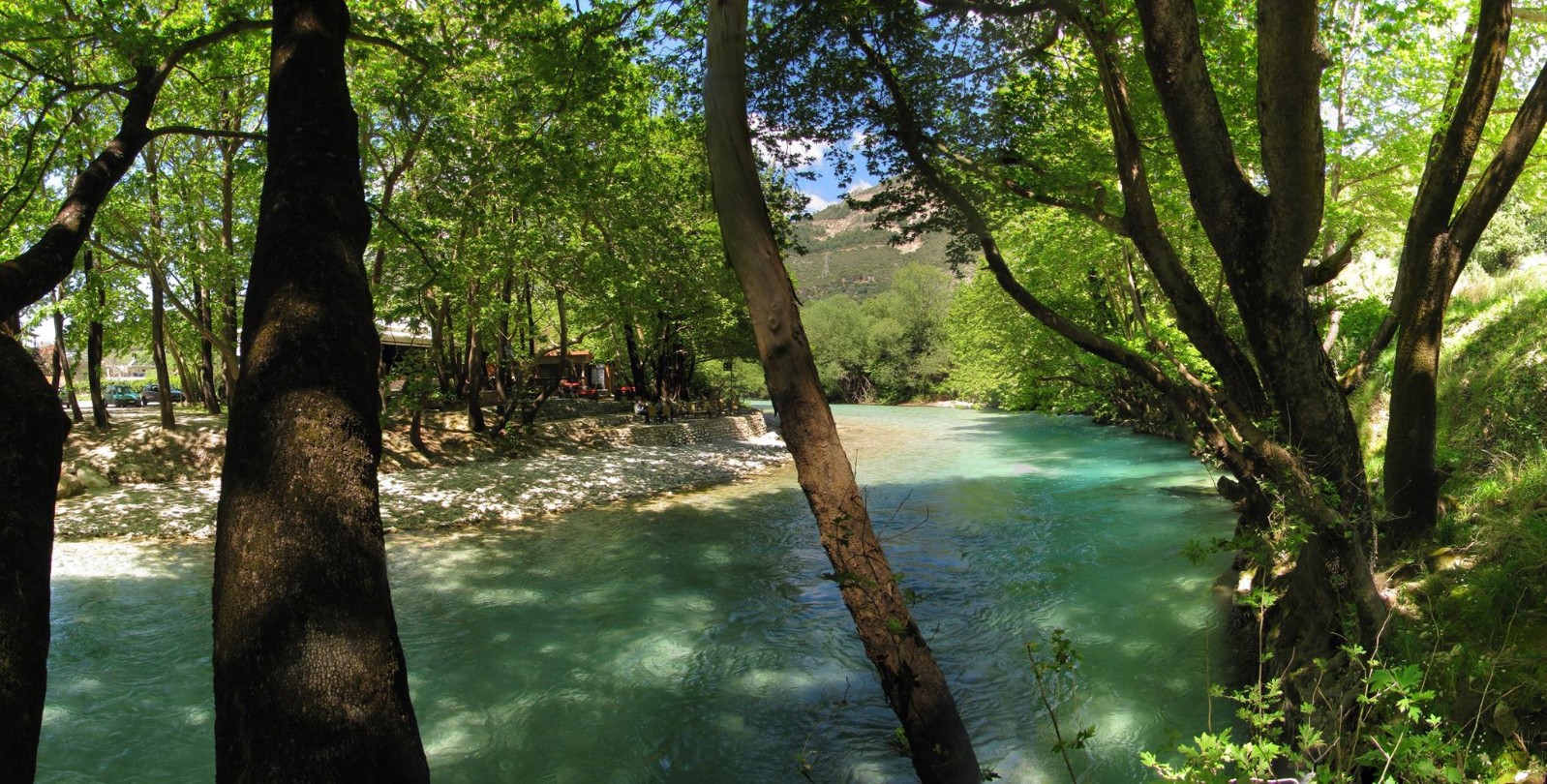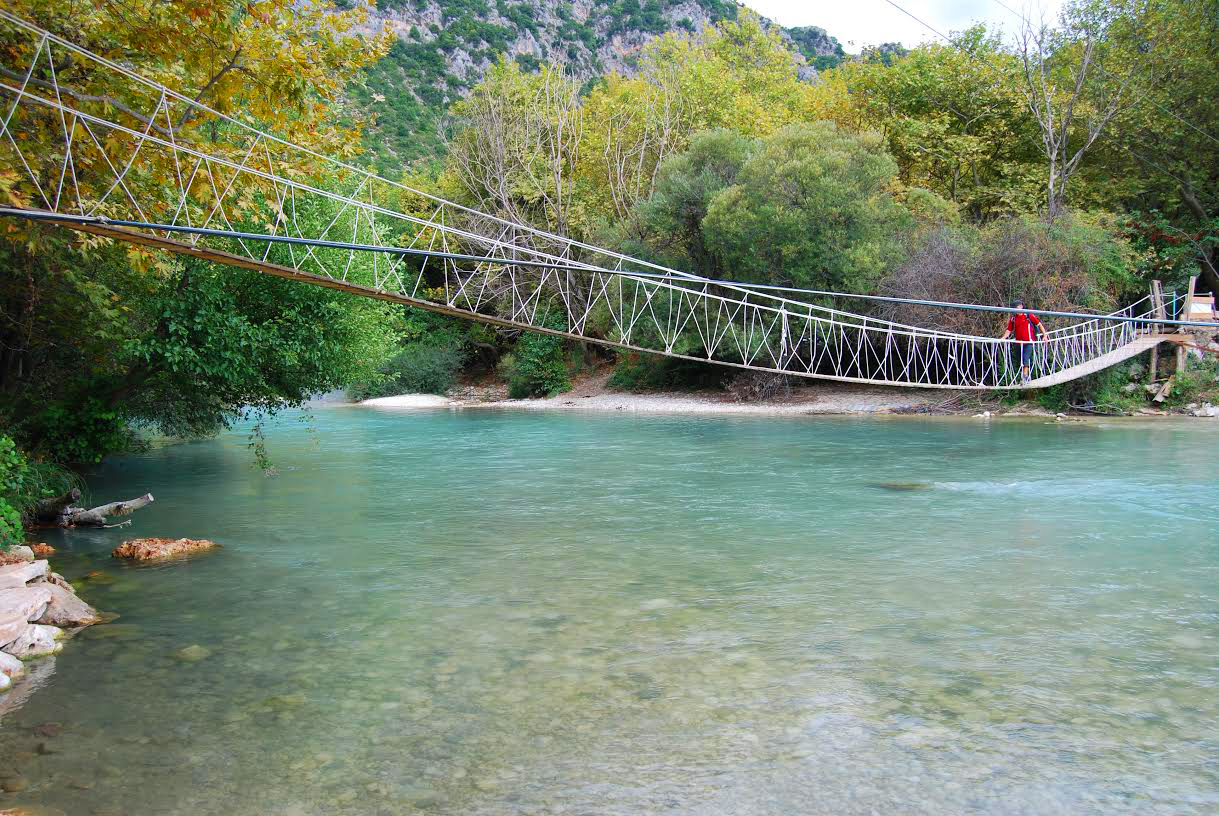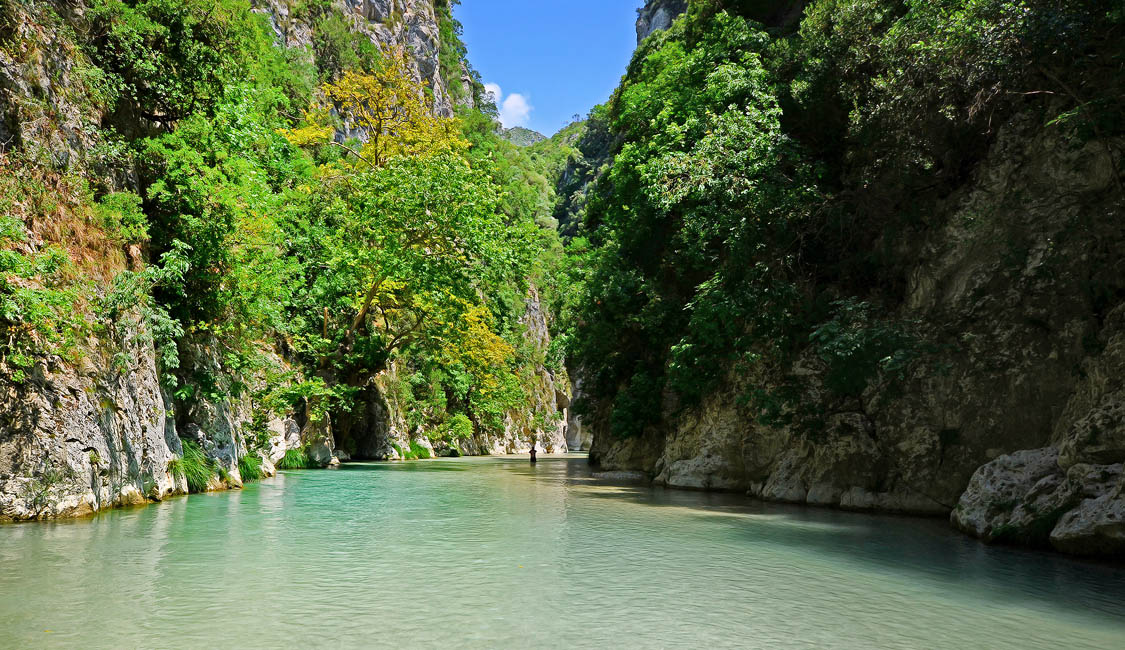 To the springs of Acheron
In the mountains of Souli, at an altitude of 1.600 meters, only 2 km away from the village of Gliki, you will encounter the springs of Acheron. Creating sceneries of perfect peace and unique natural beauty on the way, the mythical river continues undaunted its perpetual journey towards the sea and flows into the Ionian Sea, in the area of Ammoudia.
Acheron begins from Gliki, where the nature and the carefreeness rule the world of the living; its vivid crystal water (very fast-flowing in winter, but absolutely accessible in summer) goes through gorges, creates ponds, and shelters a complex ecosystem which is protected by Natura 2000.
Centenarian plane trees cast a shadow over it; enormous sheer rocks stand guarding its way. Thousands of birds praise its beauty banishing the "mythical sorrow" in the name of the joy of life!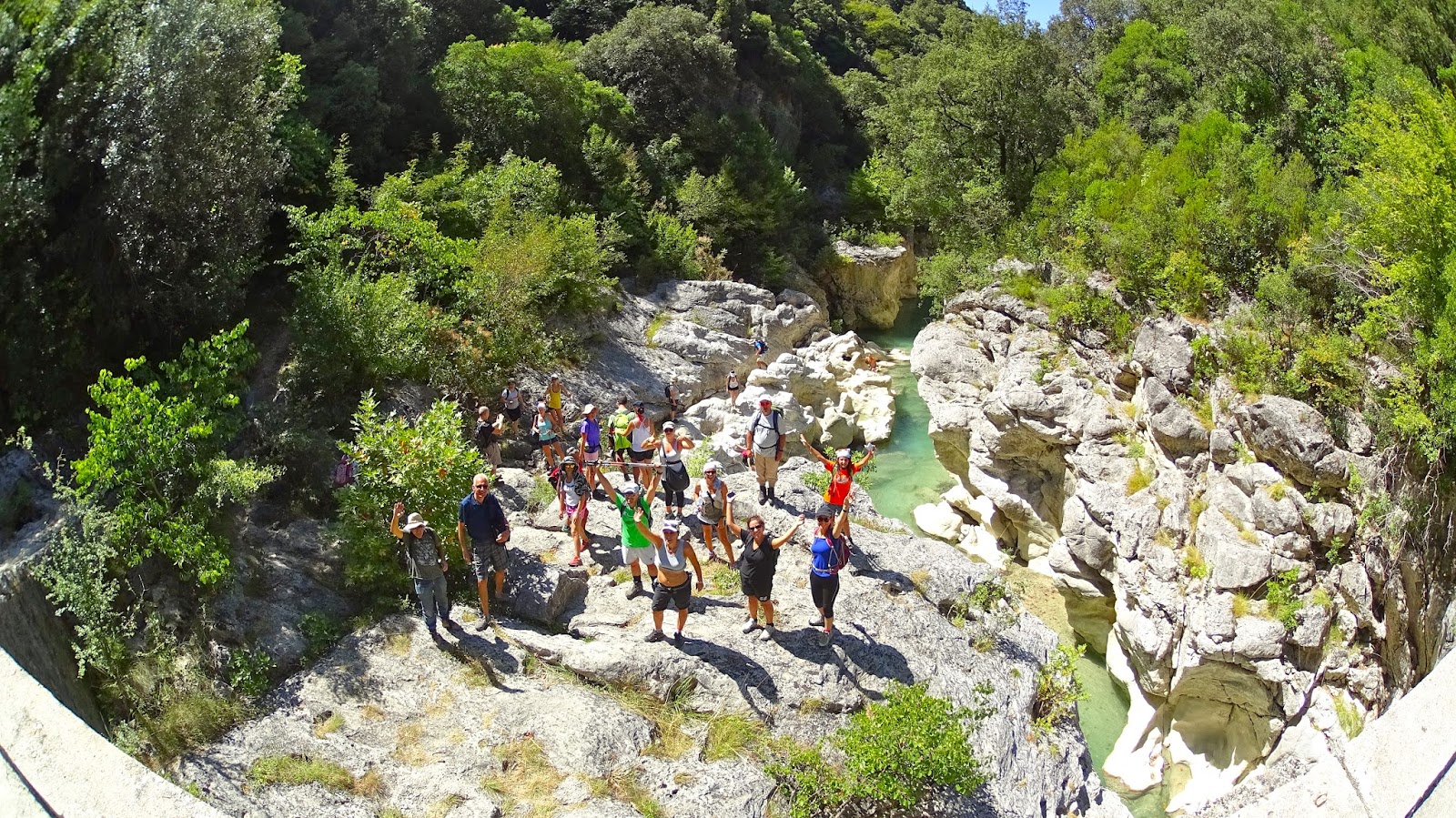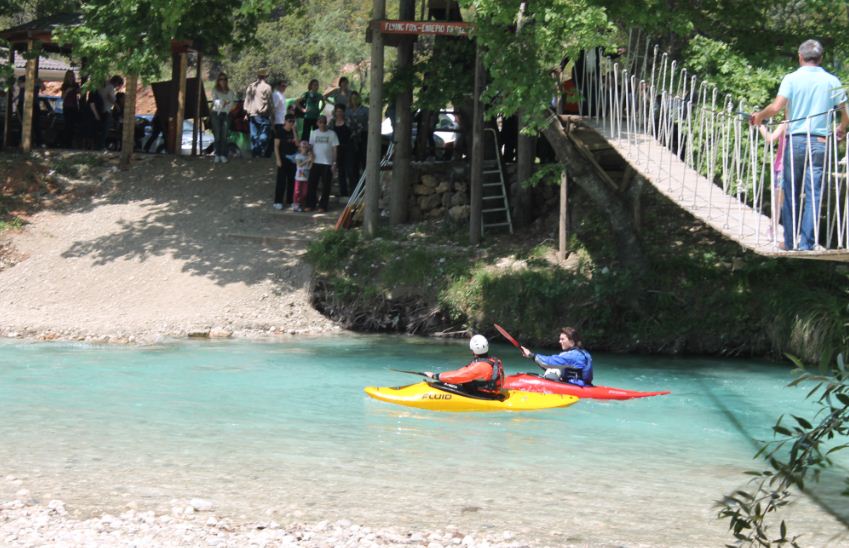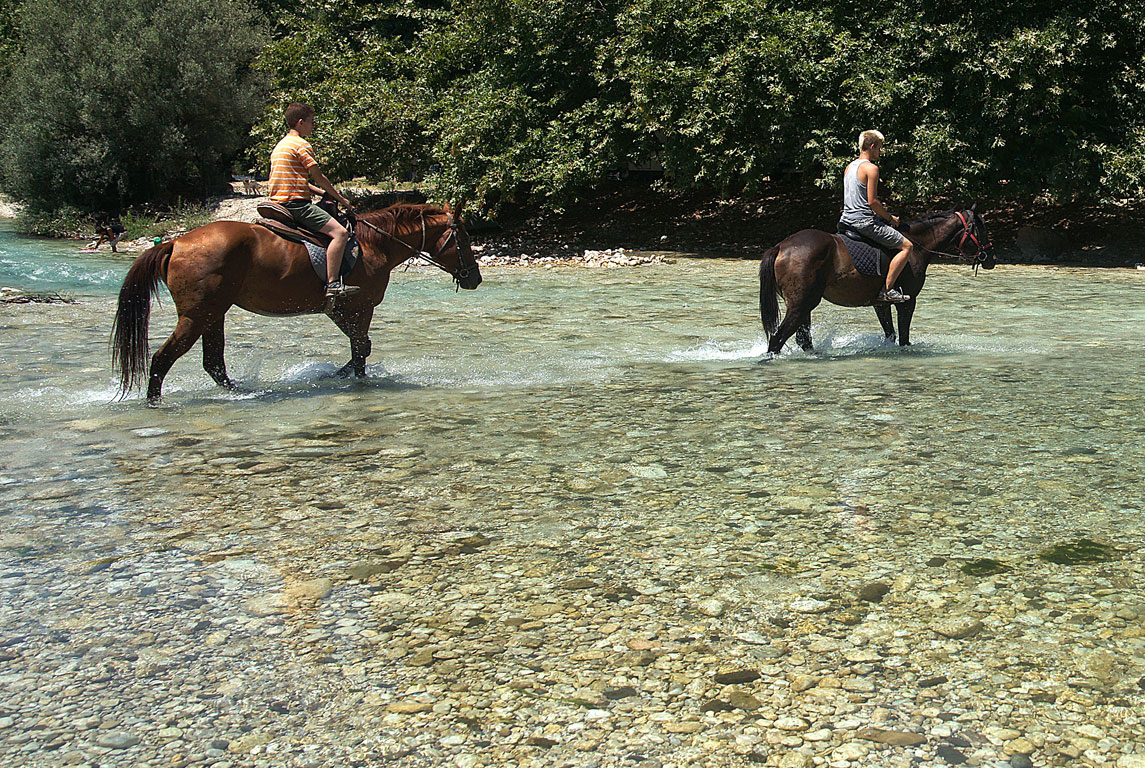 And the journey begins here…
It is not enough just to visit Acheron to watch the scenery and listen to its flow; it is worth not only fording the river but doing this actually on feet.
From the Information Center of Gliki which is the trailhead you can take a short easy route towards the Skala Tzavelainas location. Following the prominent path which was used by the inhabitants of Souli during the Turkish rule, descend the leafy slope to the riverfront. Rest for a while in the Cave of the Dragon where fresh springs pour. Deeply shadowed forests with plane trees, climbing plants and dense ferns along the river will show you the way back to Gliki.
Once you get a little taste of the beauty of the place, dare to discover its whole magnificence!
One of the most impressive routes for hiking starts from the Skala Tzavelainas location and ends up to the Tableland of Souli (Samoniva village).
Along the route you will encounter the imposing gorge of Acheron and you will be enchanted by the marvelous variant scenery. The impressive arch bridge, Ntala, forms a curve over the river which flows with its fast-flowing water over the snow-white limestone rocks of the riverbed. Leafy cliff faces peak above the riverfront. There is point where the river narrows a lot and the tall rocks seem to restrict the access. Formerly, the rocks of the riverfronts were joined together on top giving the impression of a scary gate – the "Gate of Hades".
Final destination: the Samoniva village, the first of the Souli villages.
A natural heaven for alternative tourism
Acheron has evolved to a perfect place for sports in nature as:
Horse ride in the springs
Paragliding in Paramythia
Rafting, kayak και canoe – kayak in the Straits
Cycling along the riverfront
Canyoning in the Straits
Nature watching
A mini-cruise with small fishing boats at the river estuary, in the summer resort of Ammoudia
Swimming – if you withstand the freezing water of the river